I just installed my new Volant Air Box and Snorkel on my 03 TJ, It took a little more than what the instructions said (Yes I did read the instructions) but I'm finally done. Here is a little write up.
First I taped the template to the jeep (Remember to measure twice and cut once) so I could drill the pilot holes for the 3" main and the 3/8" bolt.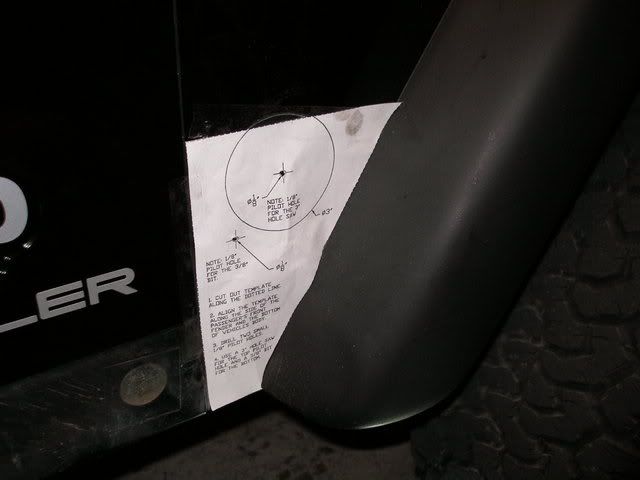 Here is the part that nobody is ready for,
just do it. If you think about it you'll stop.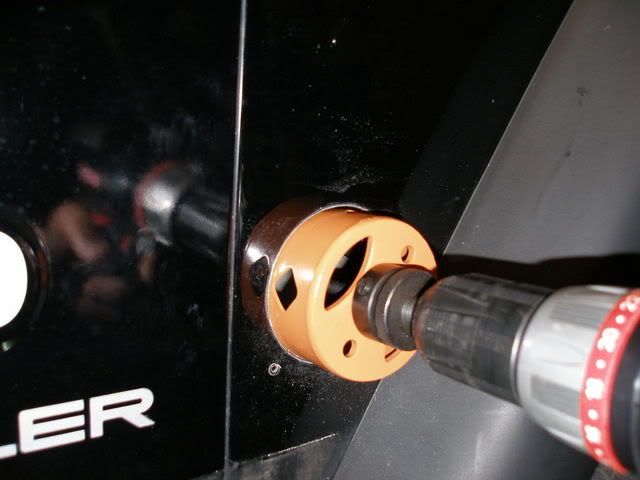 After I cut the holes I painted the edge of the metal with touch up paint, I guess to keep the rust away.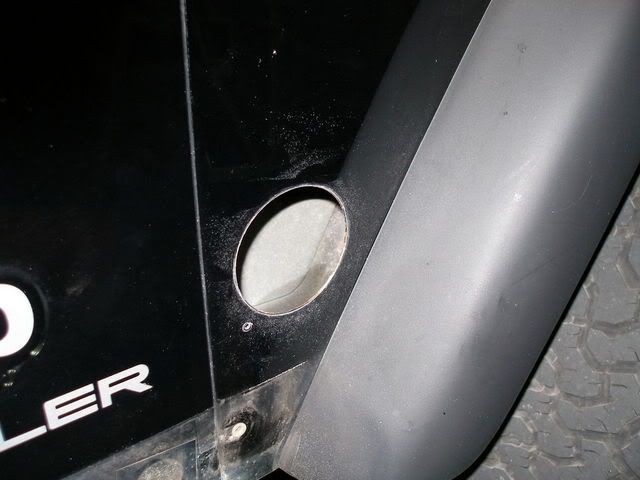 Then I realize that the inside pipe would not align perfectly with the hole because of the metal behind the hole.
Another thing they don't tell you that you have to do is remove the battery tray because is the only way you can actually make sure the hose is around the pipe.
After cutting some metal and moving things around I got everything to line up, so I tide everything up and check the system.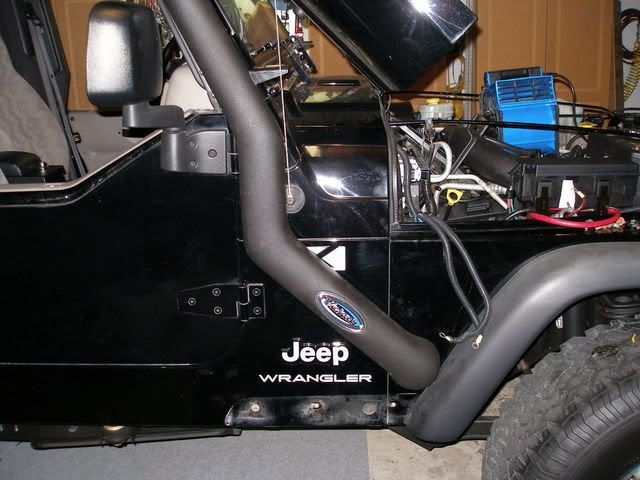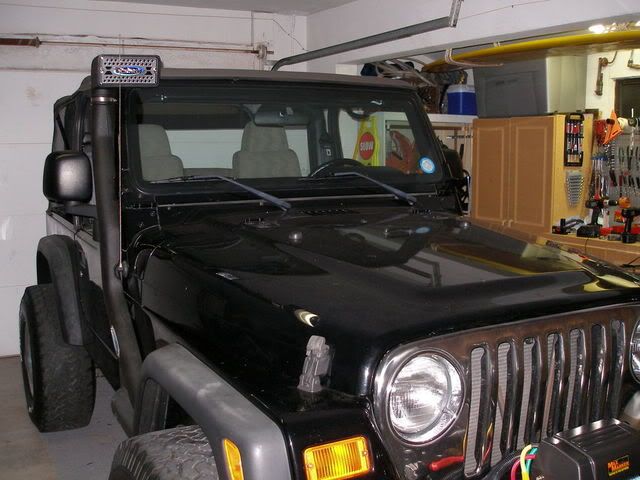 The only problem that took me sometime to fix it was the Air box hitting the alternator bolt. I cut the bolt and cover the nut with a rubber cap and then I relocate the air box away from the alternator. I might have to get creative and make a bracket for the alternator so it looks original.
Just for the record, I like the system but I think the ARB or any other snorkel that works with the oem box is more than enought.
Gustavo