Page 1 of 1
You cannot start a new topic

You cannot reply to this topic
One or the Other
Posted 20 August 2003 - 03:11 PM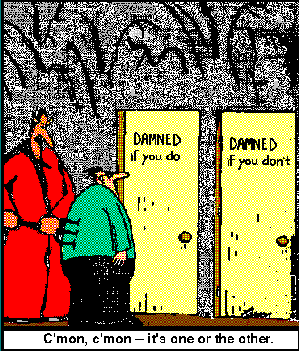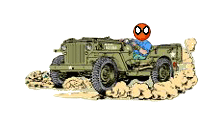 El Niņo
Experience is defined as something you get, after you need it.
Give the world the best you have. The best will come back to you...
There are no rules for good photographs, there are only good photographs.
"Thou shalt not bear false witness against thy neighbour." 9th Commandment.
"Speak not Evil of the absent for it is unjust." George Washington, Rule 89 of Civility and Decent Behavior.
Wheeling Gallery
-----
E-Mail
Life Member: South Florida Jeep Club
---
Posted 21 August 2003 - 08:00 PM
Hey! I think that is me in the green shirt!!!

Be yourself, everyone else is taken
DAYTONA BEER POLICE MEMBER #6
'03 TJ-- 4" SkyJacker, OX lockers, D-Super35, 4.56 gears, Warn 9.5ti winch, Grant 4x4 rock rear bumper and tire carrier, 33x12.5x15 M/T, 15x10 steel rims, QuickAir2, A to Z Fabrication Rock Guards, KC lites, TrailDoors, Bushwacker 6" flares. Rock Hard Roll cage.
'04Liberty--3.7L, auto, 4x4
Joe
---
Share this topic:
Page 1 of 1
You cannot start a new topic

You cannot reply to this topic
---
| | |
| --- | --- |
| | |