1997 through 1999 Conversion (some 2000's too)
I was looking for a way to be able to use my fog lights and high beams at the same time on my Jeep.
I found out how at
Aron's Jeep Website
Remove your glovebox as this is where the relay is located. To the right of the fuse block (or behind the fuse block on some TJ builds), you will find 2 foglight relays. They are pictured circled in red below (photo credit, Shane Hart):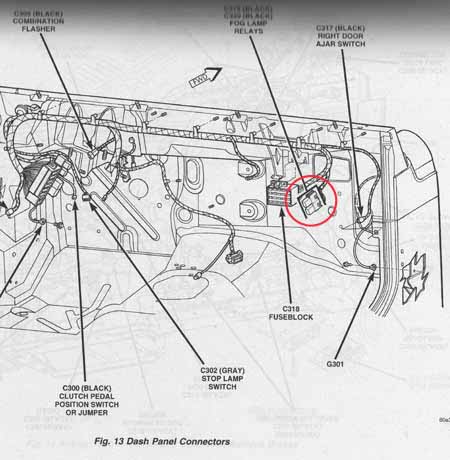 Once you have located the relays, pull the relay on the right-hand/passenger-side. Take the relay you pulled and bend the #2 pin
For 2000 or newer Jeeps, this conversion is even easier. Log onto Aron's site to see how he did it.