Tuffy JK Security Glove Box. This thing is rock solid but the directions stink. But their tech support is A1. It took me over 2 hours. I could not understand how the lower frame brackets line up.
The guy walked me thought it and he was very nice. Now I can do it in less than a half hour.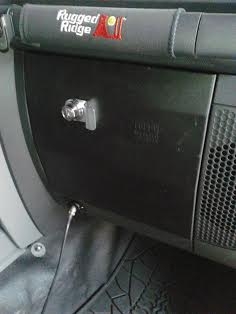 Do not get the Smitty built one it is a piece of poop compared to the Tuffy.

5. Maneuver #4 Mounting bracket between the plastic dash panel and the frame at the bottom of the glove box opening then re-fasten the (2) original screws #13.7. (See
Figure 1) If the other original dash screws were removed they can be re-fastened and the plastic panel can be popped back in.
For this they don't tell you the lip of #4 has to face out towards you. This will save a lot of time.

INSTALLATION INSTRUCTIONS


If you need this to be pry proof make sure you put the extra security bolt in. You will have to drill holes in the dashboards steel frame. It is in the OPTIONAL SECURITY STEP.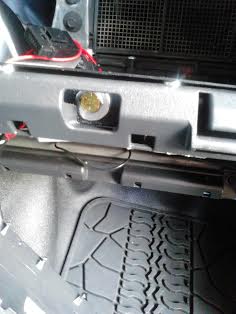 Do not use it

unless you put a very thin coat on. It takes forever to dry. I would use bed liner if I was going to do it again.
I decided to put Rust-Oleum Rubberized undercoating on the inside so anything metal would not hit on metal.
Tape off where you don't want the spray to go.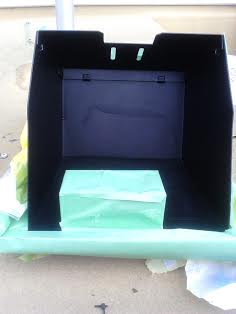 Spray in, then when dry remove tape and install back in.