HOLLYWOOD BEACH CANDY CANE PARADE
Hollywood Beach Broadwalk
Saturday, December 7, 2013 • 7:00 p.m. - 9:00 p.m.

Ring in the holiday season and join the fun of this evening parade on the Hollywood Beach Broadwalk featuring marching bands, floats, community groups & more! The Theme this year is Destination Illumination.

Information: 954-921-3404

City of Hollywood Candy Cane Parade and we are ready
We have 6,250 lights on our Jeep.
On our activity scene we have from left to right Rudolf, Xmas tree, Florida Xmas tree, Frosty and Santa in a tent with Pine cones all over the deck..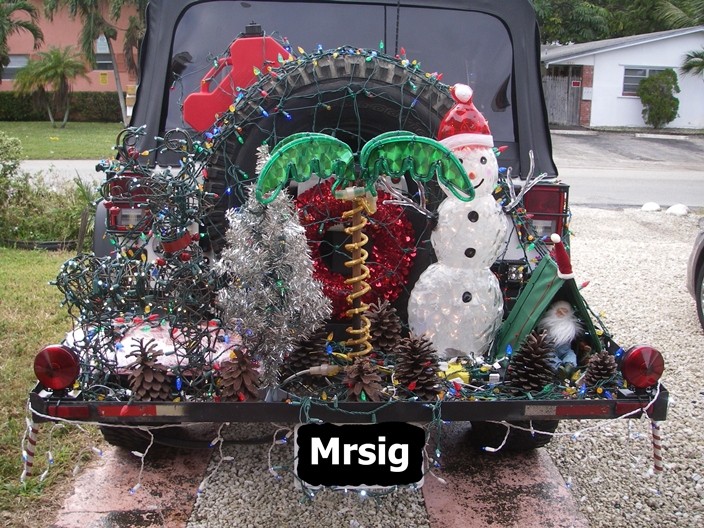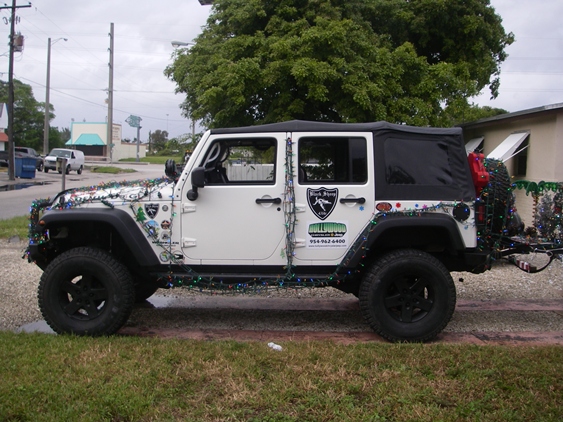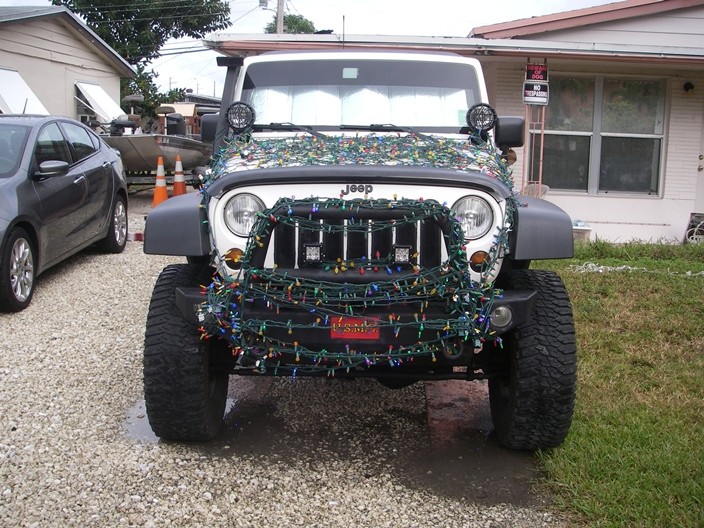 The front doors are blank they will be off for the parades and rides.