Hello,
Im selling my 1988.5 Suzuki samurai
Mods:
sky soa
trail gear 3" lift springs
sky cross over steering
a/c
I replaced the rear brakes and have new pads for the front.
Ive replaced the throttle cable, fuel filter, shifter bushing.
I have a box of other maintenance related parts.
CLEAN TITLE
I daily drove it before I started lifting it
Needs minor work:
Needs fusible wire replaced ( i removed the alternator without disconnecting battery)
battery charged
alignment
brakes bled
shock mounts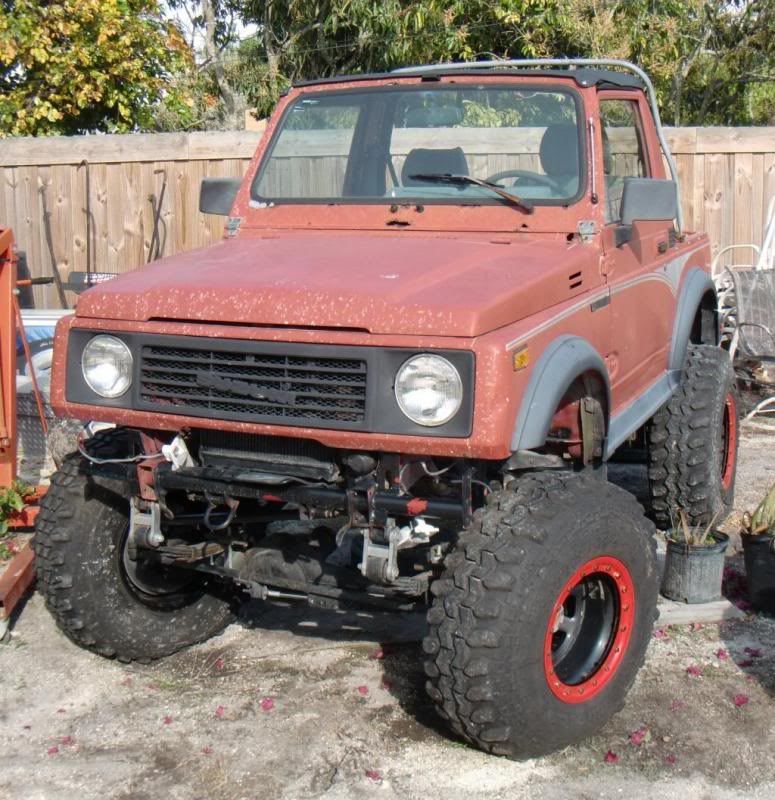 http://s1298.photobu...r%20sale?page=1
Located in Miami, FL
Clean title
$1475 on stock wheels
$1950 with 33" tsl radials on mrw beadlocks
Post, pm or email if you are interested