Page 1 of 1
You cannot start a new topic

This topic is locked
Orlando Jeep Club's S&S 3/10/12
Posted 09 January 2012 - 08:56 AM
---
Posted 03 February 2012 - 10:41 AM
**Update**
Remember, all Jeeps are welcome and registration is FREE!
The first 25 people to register will receive a FREE event shirt!
We will be selling raffle tickets, shirts, and there will be parts vendors on site so you might want to bring some cash. It's gonna be a GOOD time for all
We've confirmed the following Vendors and raffles items by...
Poison Spyder
Rigid LED Lights
Jeepers Den & Truck Accessories
4 Wheel Parts
4 Wheel parts is also having their 'March Madness' sale the same day as our show. They are open until 5pm that day and our show will be wrapping up around 3pm. Their nearest store is less than 2 miles West of our show's location. We have partnered with them to offer a coupon EXCLUSIVELY FOR JEEPS THAT REGISTER IN OUR SHOW, good only after 3pm that day at the West Colonial location, for an additional 5% off
on top of
their already discounted prices that day!!!
Superchips
Spiderweb Shade
Discount Tire
[img]http://www.rfjp.org/wp-content/themes/Lotus/timthumb.php?src=http://www.rfjp.org/wp-content/uploads/2011/11/logo-banner.jpg&h=240&w=640&zc=1[/img]
Rock Krawler suspensions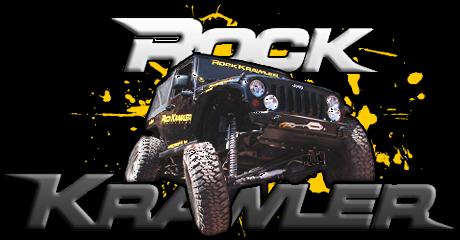 And of course, items and prizes from the event's host and platinum sponsor - Orlando Chrysler Dodge Jeep
---
Posted 15 February 2012 - 10:10 AM
Which is your favorite - awesome food truck grub or cool Jeeps? Why not BOTH!
We've confirmed Fork In The Road as one of two food trucks we'll have at the show.
Check out their menu:
http://forkintherd.com/Menu.html
Also, we welcome aboard the following sponsors! //captain //captain //captain
Northridge 4x4
Nitro Gear
---
Posted 24 February 2012 - 10:41 AM
Congratulations to Scott Herrick on winning the shirt design contest!
The first 25 Jeeps to register for the event will receive one of these puppies for FREE
Make sure to find Scott's design company on facebook
https://www.facebook...ttHerrickDesign
Also confirmed the 2nd food truck
Menu:
http://monstalobsta.net/Our_Menu.html
And for snacks by Ben Poppin (kettle corn)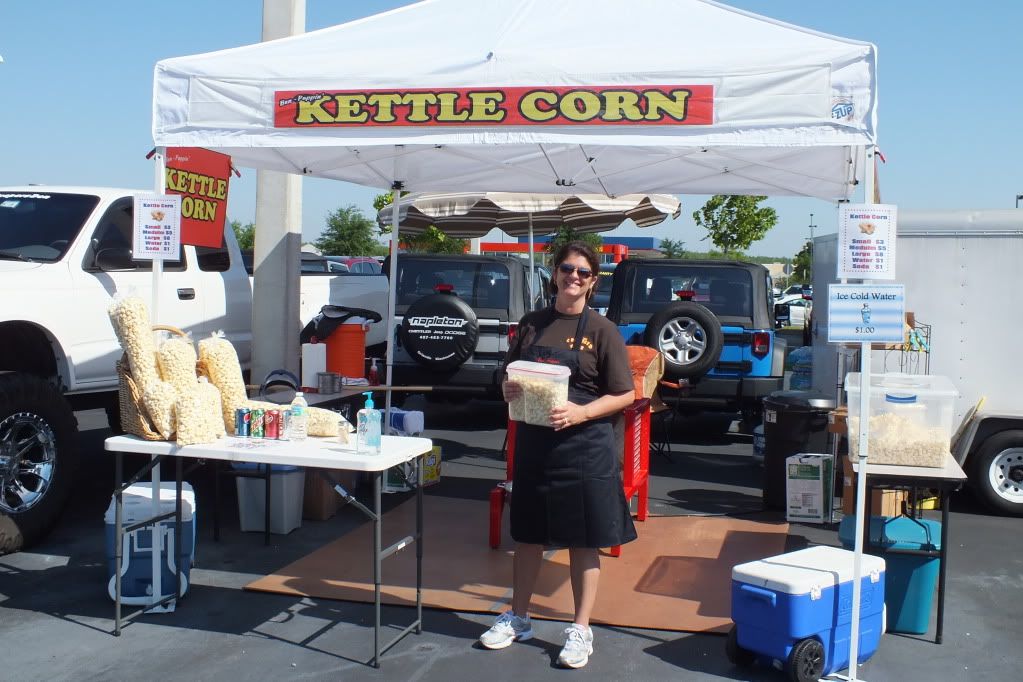 ---
Posted 28 February 2012 - 12:56 PM
Attention ALL Jeeping people near Orlando, it's time to print a few of these out and start leaving them on Jeep windshields wherever you go!
Printable FLyer
-
click here
We want EVERY Jeep remotely near Central Florida there - no joke.
Here are the classes you can win in this year:
- Dealers Choice
- Club Participation
- Most Used/Abused
- Best in Show
- People's Choice (buy tickets)
Model Classes:
- Best JK
- Best Cherokee
- Best TJ
- Best YJ
- Best CJ
- Other
Don't forget to bring your remote control crawler's for the RC course!
Need to clean out the Garage? Does your wife complain you have enough spare Jeep parts to build a whole new one? Well bring your parts to Geezer's Swap meet and turn 'em into cash!
Ever wondered how or why that thingamabod accessory thingie worked? Then come find out!
Check out just some of the exclusive deals only available the day of the event!
EVERY FREE registration will receive a FREE 2012 Show N' Shine dash plaque
while supplies last
[img]http://www.rfjp.org/wp-content/themes/Lotus/timthumb.php?src=http://www.rfjp.org/wp-content/uploads/2011/11/logo-banner.jpg&h=240&w=640&zc=1[/img]
For Discount Tire - Good at the show ONLY:
Get $100 off
any
purchase over $1000.00
Get a FREE wheel install kit (lug nuts, hub centric rings, wheel locks) with the purchase of any set of wheels
Did you know that 4 Wheel Parts is only two blocks West of our show and is having their 'March Madness' sale the same day?
Well, THEY want you at BOTH our show and to stop by their shop for the sale after it.
At our Show only, immediately following the 2pm raffles/trophies, we will be distributing a special 'March Madness' coupon good only that day after 3pm for an
EXTRA 10% off on top of their already sales prices
.
ITS 2012's after-show JEEP INVASION!!!
---
Posted 03 March 2012 - 09:04 PM
The host dealership (
http://www.orlandododge.com/
) is supporting this year's event in a BIG way! At the event ONLY, they will be giving away:
2 Kindle Fires
1 $500 Gift Certificate for parts/service
and the grand prize = an I-Pad
That's right, I said this list of items is for GIVEAWAY
Just about one week away! We suggest you come prepared to purchase raffle tickets because we have some AWESOME items you can expect to see:
- $300 gift card to 4 wheel parts donated by our fiends at our local shop
http://www.4wheelpar...nfo.aspx?sNo=39
- Rigid LED lights
http://www.rigidindu...Lights-s/89.htm
- Jeep JK 1.75" Budget Based LT System from Rock Krawler
http://rockkrawler.com/
- Dana 30/44 Front Axle Sleeves from NitroGear
http://www.nitro-gear.com/
- COMPLETE exhaust system by Magnaflow
http://www.magnaflow.com/
- Superchip
http://www.superchips.com/
- SpyderwebShade(s)
http://www.spiderwebshade.com/
- NEWLY RELEASED ARB Black Diff Cover from NorthRidge4x4
http://northridge4x4.com/
...and MUCH more...
When you arrive to the event the morning of March 10th, please note there are two entrances to the dealership. You may use whichever you prefer.
If you have a trailer you need to park - no problom mon! There is space for a few behind the service building and Orange Buick GMC has offered the use of their back lot for additional parking. You can use El Rey Rd behind the dealership so it is not necessary to drive on Hwy50 with your Jeep once it is off the trailer.
You heard us when we said EVERY Jeep that registers at the event will receive a FREE dash plaque right?
Well, they are back from production so now you can see what they look like!
available only while supplies last
Don't forget to show some love to Orlando Dodge (
http://www.orlandododge.com/
) and Scott Herrick Design (
https://www.facebook...ttHerrickDesign
) for making this possible for all of you :P
---
Posted 08 March 2012 - 02:34 PM
*THIS JUST IN
Discount Tire has just taken it up a notch and IMPROVED the deal they are offering at the show:
Get $100 off any tire and/or wheel purchase over $800.00 (this was $1000.00 before)
What a deal!
[img]http://www.rfjp.org/wp-content/themes/Lotus/timthumb.php?src=http://www.rfjp.org/wp-content/uploads/2011/11/logo-banner.jpg&h=240&w=640&zc=1[/img]
Have you seen the event decals Pooters LLC will be selling?
The benefactor of the 50/50 Raffle has been chosen:
March is Red Cross Month, first proclaimed in 1943 by President Franklin D. Roosevelt. Since that time, every president, including President Obama, has designated March as Red Cross Month.

The Red Cross responds to nearly 70,000 disasters a year in this country, providing shelter, food, emotional support and other necessities to those affected. It provides 24-hour support to members of the military, veterans and their families - in war zones, military hospitals and on military installations around the world; collects and distributes more than 40 percent of the nation's blood supply and trains more than 9 million people in first aid, water safety and other life-saving skills every year.

The Red Cross responds 24 hours a day, 365 days a year to provide immediate assistance including food, clothing and shelter.

The American Red Cross depends on the support of people across the nation and in the local community to continue its work. The Red Cross is not a government agency and relies on donations of time, money and blood to provide its services. An average of 91 cents of every dollar given to the Red Cross is invested in helping those in need.
---
Share this topic:
Page 1 of 1
You cannot start a new topic

This topic is locked
---
| | |
| --- | --- |
| | |