ever since i was a little kid i've wanted an army Jeep, more specifically a Willys MB and a M38A1 (so i'm a bit of a dreamer) but there's no way i can have one in the foreseeable future (unless my grandpa's friend gives me his M38A1
), at least not in this house since there's nowhere to store it. and since money's tight now i know i won't be out-performing any of the bigger Jeeps here so i figured i'd mod just for looks right now. some of you might remember my hood and doors have been olive drab for a while now. well i finally got off my *** and finished the OD paintjob and started on the military markings.
here's a photoshop of what my desired* end result will look like
*
one day...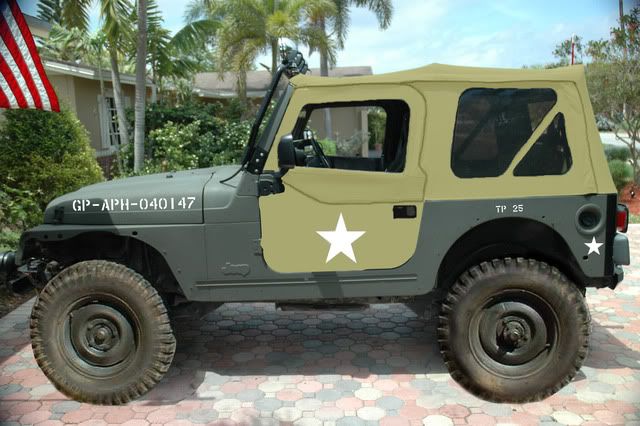 this with bigger tires
DAY 1- Prep and underpainting
worked from about 11:30AM to sundown. it was literally like watching paint dry
mock-up and base coats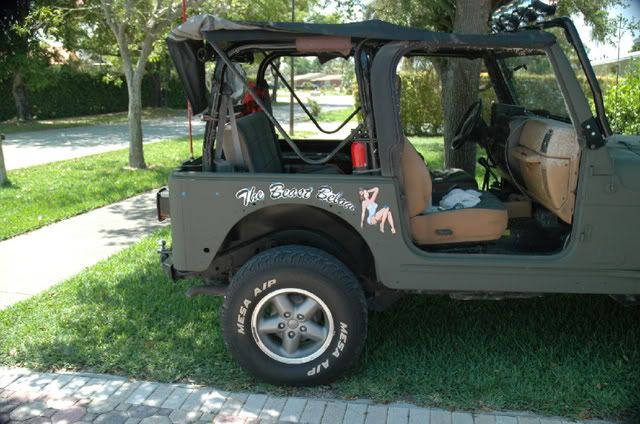 dad doing his specialty- he does fine art for a living
not too bad for coat #1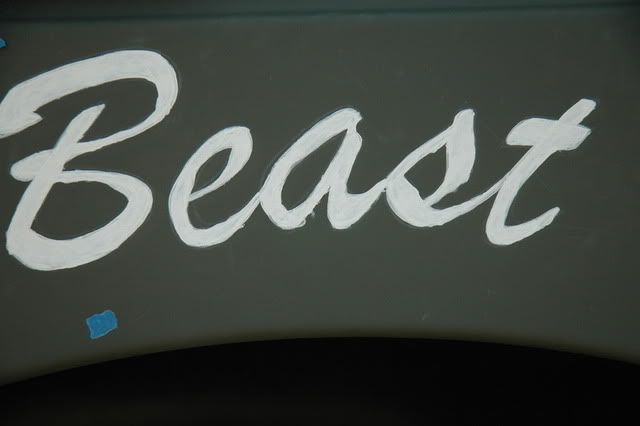 done with "The Beast Below" moving on to the pinup girl (my favorite part
)
forgot to make stencils for the dash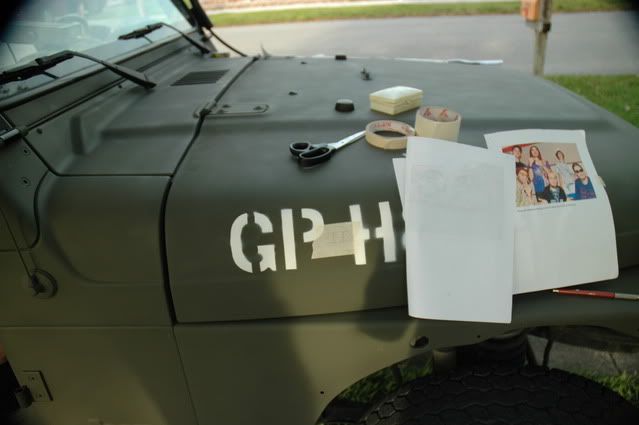 TRICK FOR DOING STENCILS: cut up a strip of refrigerator magnet to hold the paper down and prevent "excess" over-spray beneath the stencil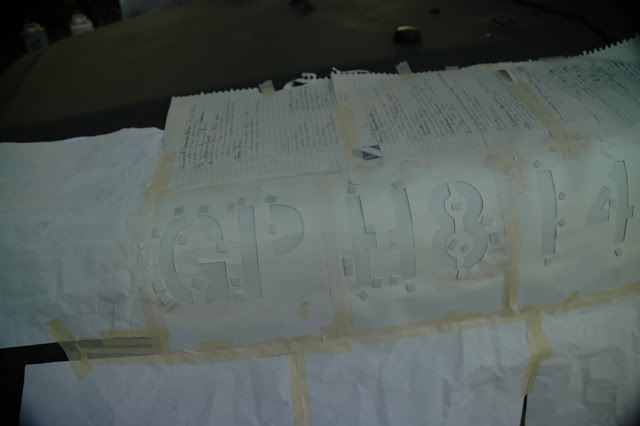 getting there...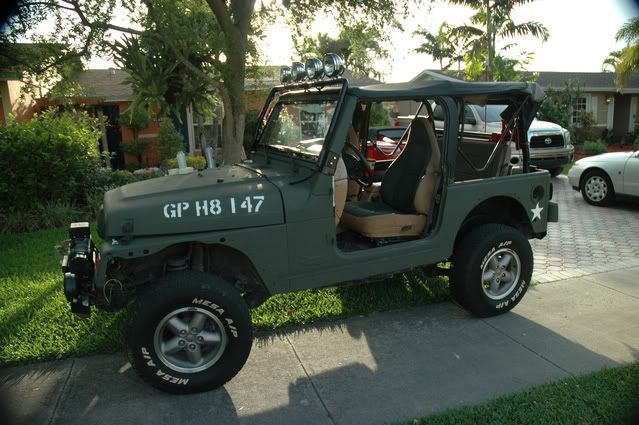 hood lettering done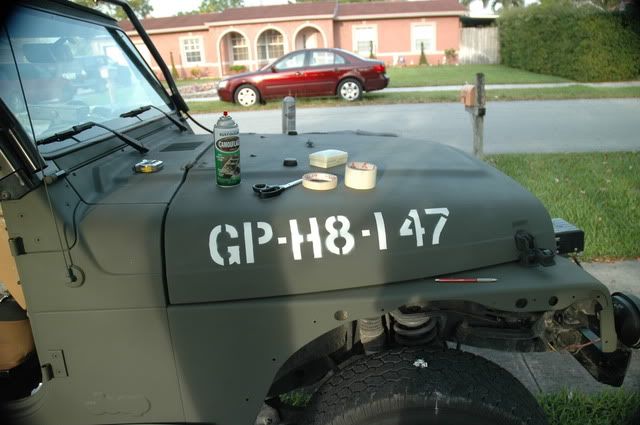 end of day 1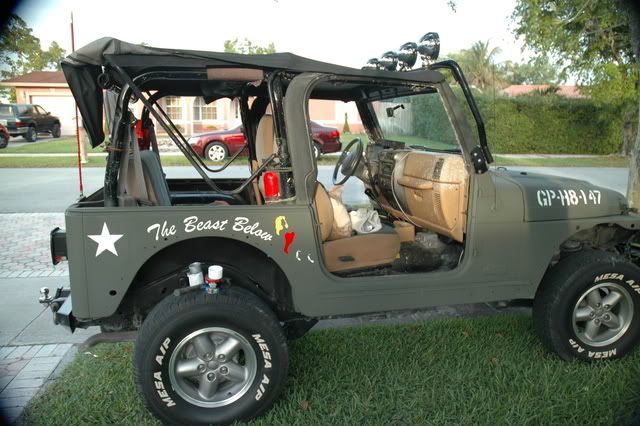 the explanation behind the hood numbers and name (since you're probably dying to know)
GP- "general purpose", what we owe the "Jeep" name to
H8- pronounced either "H-Eight" or "hate" depending on how you look at it. it's from a song by my favorite band
147- last 3 digits of the barcode on the back of this guy's head
http://en.wikipedia.org/wiki/Agent_47
. it was originally gonna be "040147" but i didn't have room, so i cut it a bit.
The Beast Below- episode title of a Doctor Who episode (British scifi tv show) where the whole UK is strapped to the back of a giant "star-whale" (although they don't know it's a creature under the "ship").
A horse and a man; above, below. One has a plan, but both must go. Mile after mile; above, beneath, One has a smile- and one has teeth. Though the man above might say hello, Expect no love from the beast below...
In bed above we're deep asleep, While greater love lies further deep. This dream must end, this world must know- We all depend on the beast below...
thought it was a neat idea since i really DO depend on "The Beast Below" since it's my DD!
i plan on showing it to my grandpa's friend (Vietnam vet i believe, or Korean war; the guy with the M38A1) to see what he thinks of it. my original idea was to just have a bad*** MB style Jeep, but the more i thought about it the more i wanted to do it the "right way" so it seems like more of a tribute to our vets instead of some ******bag punk disrespecting the Army (i'll get a bullhorn for when i want to be a ******
). i'm also doing it to pump-up a friend of mine who's joining the Marines this august and another friend of mine in the Air Force.
now if only i could find cheap spice full soft doors and a great condition spice soft top to buy/trade...
more pics to come tomorrow after day 2
questions? comments" suggestions?