Before I settled on this direction, I had bought an early bronco 44 which despite being low pinion, having 5.38 gears and .25 walls, would've been pretty easy to run matching my currie 9. But upon talking to some guy in Pennsylvania and deciding to trade my rear for his full width 60(later determined to be a 61) with 5.13's, 35spl alloys and a detroit, I promptly traded the eb 44 to my friend for his full width hp 44 with the intention of gearing it to 5.13.
Of course a few days later, after he informed me that it was actually a (less than ultra desireable) dana 6
1
, I told the guy I was just gonna keep my axle. Why not just trade back with my friend? He's already bought gears for it to match the 8.8 he's putting under his nissan hard body.
So I was stuck with a full width housing.
Started with a stock 76 high pinion dana 44 out of (I think) an f150. The bom is pretty much unreadable.
Tore it down completely:
I used an angle grinder with a cut off wheel to cut into the welds holding the inner c's on:
And ground out a lot more than was necessary for some reason.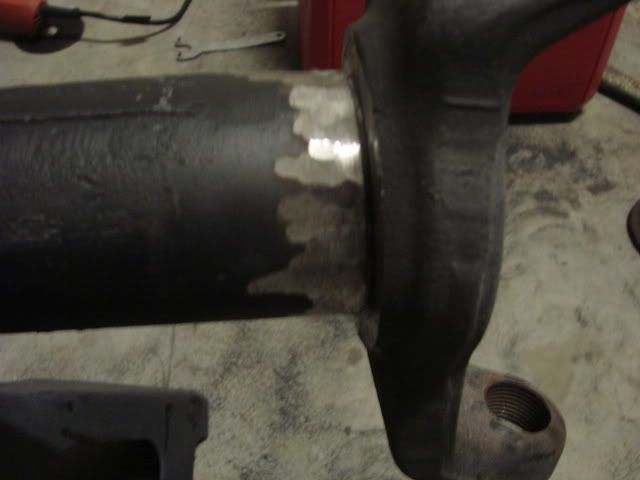 I didn't have anything really set up to hold the axle in place at this point, so of course I did this: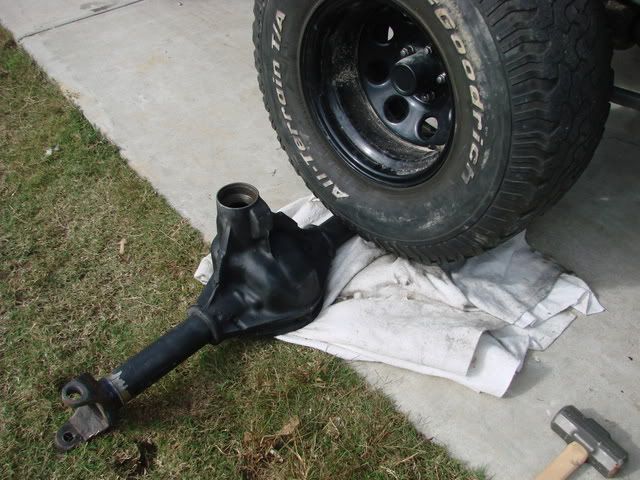 And used these:
To get the c's off.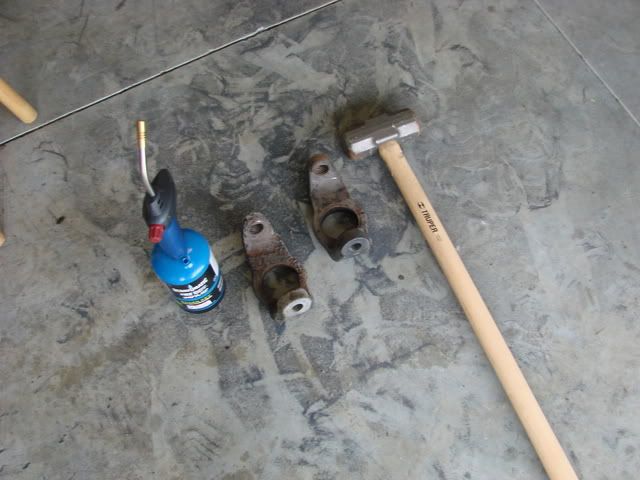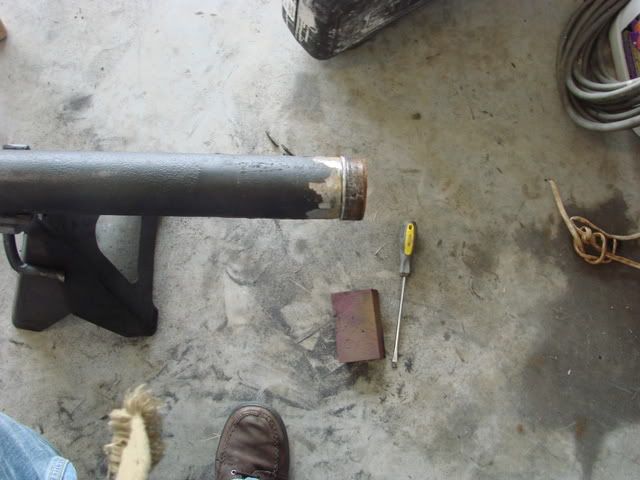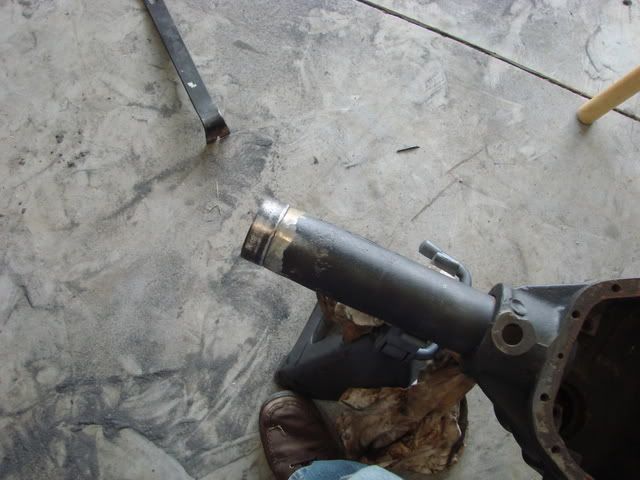 It wasn't a 3/4 ton 8 lug hd 44, so I don't have the 3" tubes.
But I do have .5" wall, and I'm considering a truss for added strength.
Then my camera's batteries died, while they were charging I cut 1.78625" off the passenger side and 3.10625" off the driver's side to match a wagoneer 44.
And ended up with this:
Set my pinion angle at ~13*, mocked the c's back on at ~6.5*
And that's where I am now. Haven't welded anything up yet.
Planning on running waggy chromos and ctm's from ecgs, already have yukon 4.88's, master install kit and warn premiums. Still need a 3.92+ carrier (or a detroit?) chevy knuckles for hi steer, hi steer components, brackets and then new wheels. So it's definitely a work in progress.