Here's a couple of pictures of my Toys by Troy Hi Clear steering set up. It's pretty neat and the driving is great. There is no bumpsteer with it. It's made of Troys Alumi-flex material with one ton ends. It does require modification to the knuckle, sorry the picture is not that great.
Here's a driveway shot.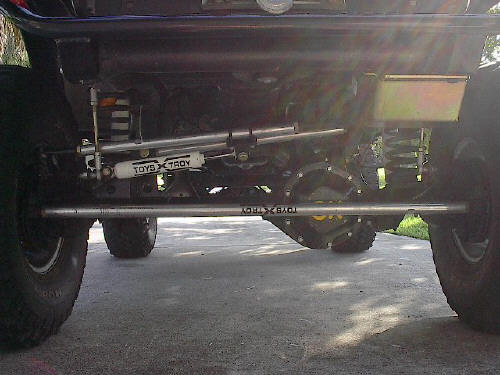 Some of you may have heard of the Alumi-flex tie rods(Challenge-flex also) that will do allot of bending before they break. This is the material that has memory. I think Tom is running one on his Rubi too.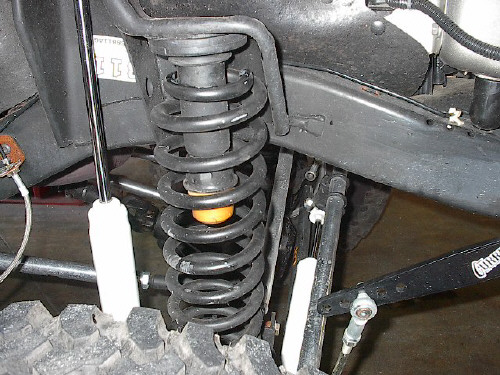 This shot shows the coil is unseated(another can of worms) and you can see the Anti Rock is not holding it up at all even on the middle setting. The shock is doing the limiting here. I may have to look into some that are a bit shorter.
What do we think here