This weekend I got bored while Im waiting on my gauges and a couple of other things to come in and decided to go for a upgrade. Installed a set of 06 Rubicon Flares to take place of the stock ones.
I havent cut out the fender yet, Ill do that sometime this week when I get a lil extra time.
Do you guys think my puny axles could handle 35's if they fit? I already know they are going to be under a lil stress with a stock V8 but just curious.
Before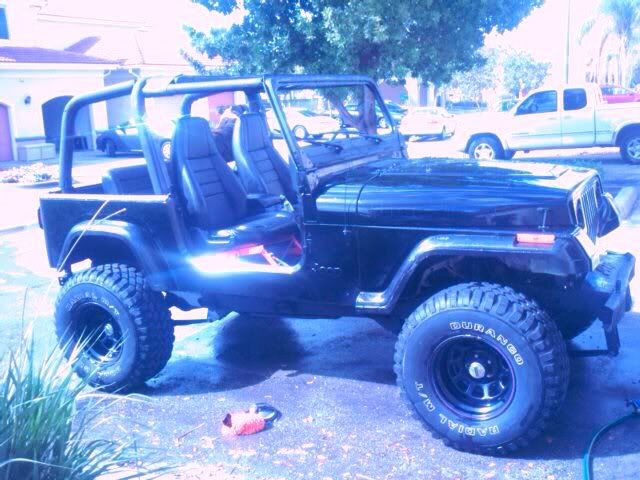 After