High Lift Mount for under $6. I've seen this a while back but after I saw Bch4x4Cop on our last trip bring it in and out with such ease I was hooked. I usually leave mine at camp but in the event anyone in our group needs to leave the trail and I need to carry it, this is the ticket for me. It does not get as dirty on the inside either. I've seen a few get hung up from lack of maintenance.
I usually write a detail on the installs instead of just posting the pics, but... Just buy two 2" muffler clamps and some extra nuts and your done. No need to explain on this one how I did it since the pictures pretty much tell the story.
Driver Side
Passenger Side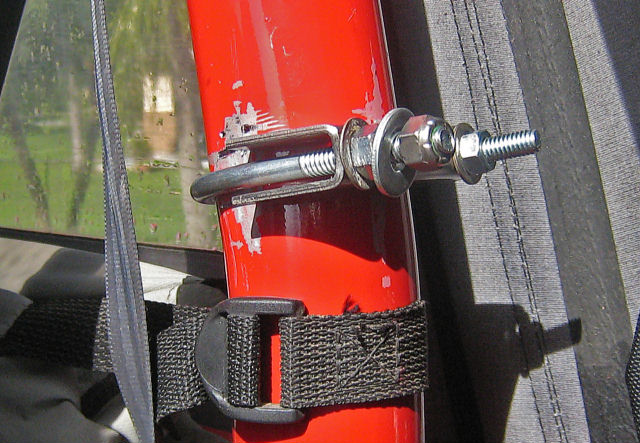 Driver Side with HighLift Base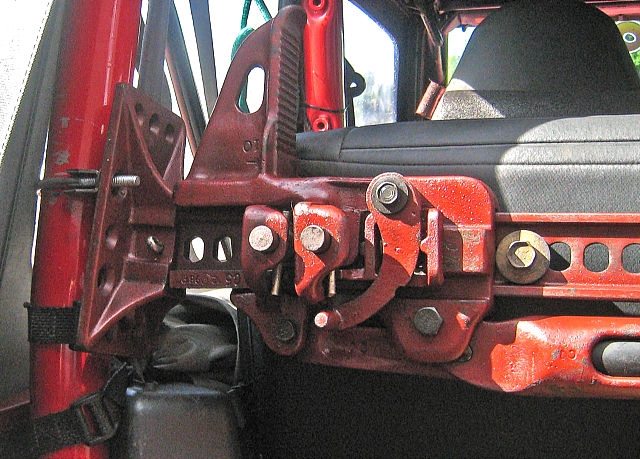 Passenger Side with HighLift Bar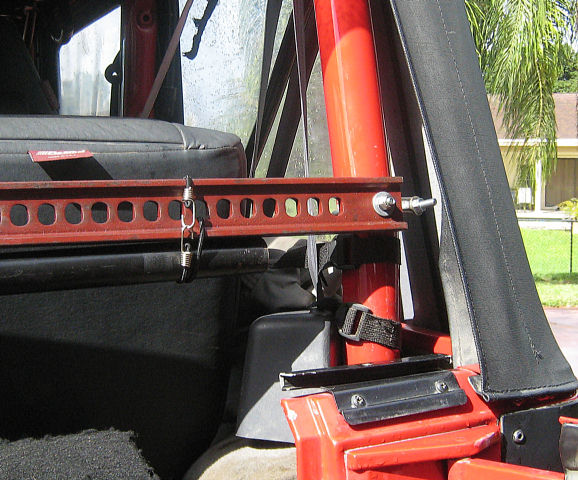 Full View of HighLift Installed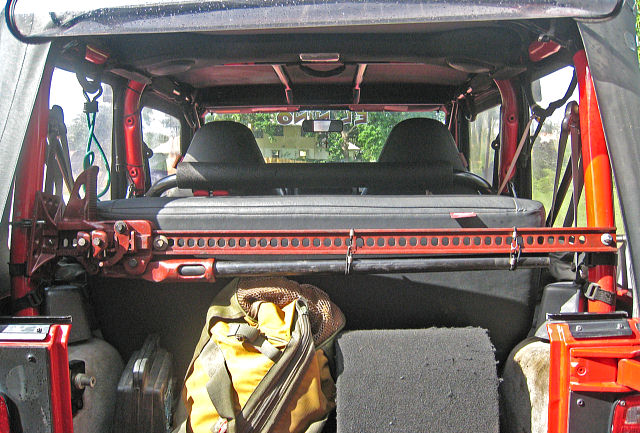 What I like about all of this is that I do not lose my back seat, I still have the room in the back to carry my spare parts, etc.