A good friend from Michigan wrote to me yesterday advising that he recently took a few days to wheel Tellico. He wanted to come down in October to meet up with me but he advises that he will not be able to make it due to repair work needed on his TJ.
He has a TJ with a Ford9 rear axle with Portal ends & rear steering that took in some damage. Since they only had a few days they took on about 2-3 trails daily. He suffered some damage on his rear axle on Guardrail as he bounced a few times.
You will see from the next pic that the driver side of the housing sprung loose up from the diff causing a broken axle among other things inside the carrier.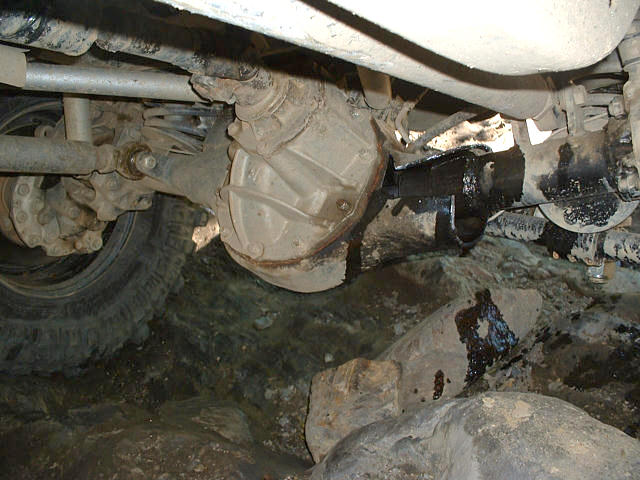 You will also notice that the entire assembly twisted towards the rear, take a look at the spring pad and spring.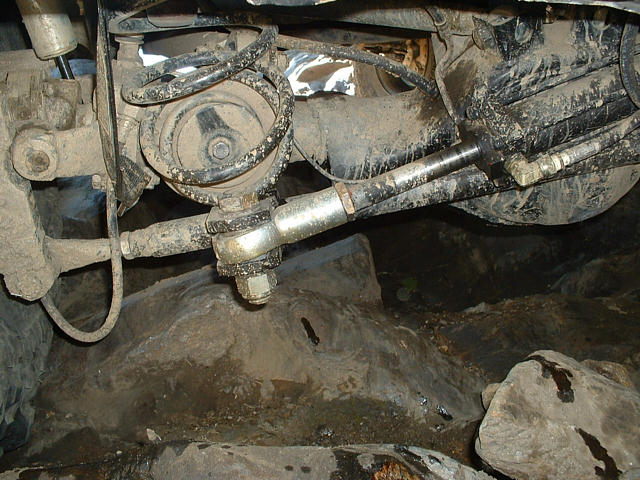 Here he is trying to repair the damage so he can get off the trail smack in the middle of Guardrail at least in a 45 degree incline. Vehicle was secured by a few winch lines.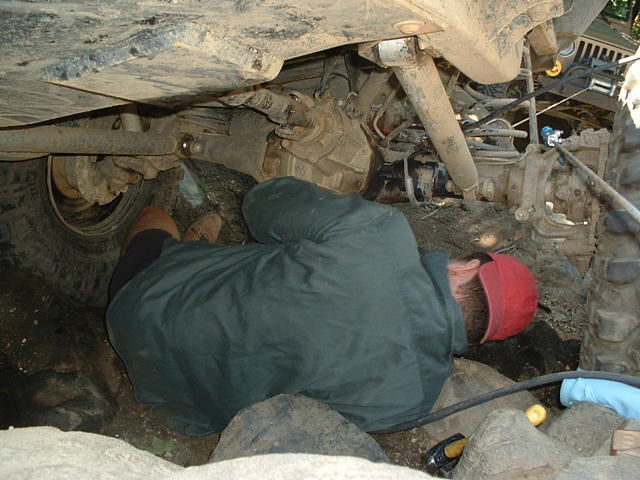 The repair entailed twisting the tube back (spring perch back to original location), bringing the entire housing back down into place, welding the area and finally bracing the diff with the tube. You will notice that someone had a plate that he used to brace the area that gave.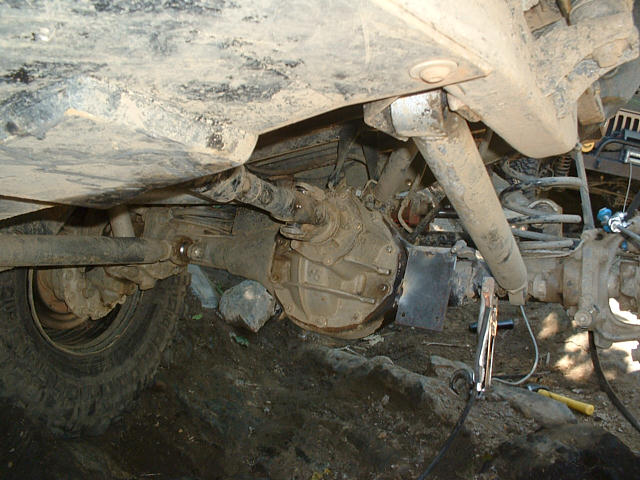 Repair took around 4 hours, my hats off to him for getting out in 3 wheel drive.
Needles to say he was done for the trip. He has not taken apart the 3rd member as of yet to see if there is any damage there also. We are hoping for the best as it could be an expensive issue.
How do you prevent this on a Ford9... truss the bottom. He will probably do the top also just for insurance. Some of these trails just have no mercy at times. It's a good thing he had the right tools to handle this repair. It would have been a real nightmare getting off this trail in this condition... for those that have been there I'm sure you know what I mean.